The Trainers - Youth Division
Jacob Bedell - I've always loved horses and loved to be around them. I didn't get my first horse till I was 7. I love them more now then I ever have. We have 7 horses now on a 100 acre farm in Yukon where we use the horses on a daily basis and I use them in all kinds of competition from barrel racing to cutting and sorting. I like horses who can do it all. I use all natural horsemanship Clinton Anderson methods. I believe that it is the best way to train a horse. I think a horse and man are a team, without one the other did not do good.Contact Information: jwjbedell@yahoo.com
---
Jordan Connelly - I am eleven years old and have been riding for about three years. I have a POA named Charlie. I love jumping Charlie and have enjoyed showing him for the past two years. Last summer I met Robert Hayes who changed my life forever, he has taught me so many things about
training of horses and the patience it takes to train these amazing animals. I have another amazing horse name Junebug, that I rescued last summer. I have had the most amazing time learning from Robert and training Junebug. I hope to someday have my own ranch and help others that have the same love for the horses that I do.
Contact Information: ok4soccer@yahoo.com
---
Kayleigh Rayn Disney - My full name is Kayleigh Rayn Disney, I am 15 and I have been around horses my entire life. I have worked with my current trainer Kelsey Pollock for about 2 years now and have
learned many things. She has taught me everything from ground work to training a broke horse in a separate discipline. I am currently going to school at Stillwater High School and I am a sophomore. I have been in AG and FFA but I am not this year. I own 2 ponies and lease 1 horse named Sacred Treasure, we recently competed in the Payne County Fair and got 1st in western pleasure. I believe horses are a man or woman's better half, in the way that horses are incapable of lying and they love unconditionally no matter what they have been through in the past.

Contact Information: Kayleighrayn@ymail.com
---
Ashley Hayden - I'm 15 years old and have had horse and rode horses since I was young. Horses are my passion and without them in my life, I could be doing something I shouldn't, like most kids my age. Horses have taught me patience, responsibility, and the morals of life. That all came from learning and training a horse. But, really I learned more from them, then they did from me.
Ashley's Contact information: Ashleybear886@gmail.com
---
Kaidyn Lopez - My name is Kaidyn Lopez (nickname: Brave Heart) and I was born in Edmond, Oklahoma in 1999. All though I have always loved horses from the time I was a little girl, I have only been riding and working with them for 4 years. I took to riding, showing and working horses right away and since then I have semi-trained two of our own and helped train/condition with many others. I rescued a Hancock mare, Stella, from the Jones auction in March of 2009 and little did I know then that she would teach me the most. We put 60 days training on her with Kat at Shooting Star Horses, so she could put the stop and go on her. But she needed so much more. I spent the summer there and worked beside Kat as she taught me how to best work with Stella. She was my first horse to really work with and train. I have showed her in all disciplines such as Western Pleasure, Speed Events, English Equation and Jumping. Since then I have learned that just like people all horses learn differently and so you have to learn the horse before you can truly start to train. You have to watch and listen to what they have to say. Once you have done that, you can start your training with the best method for that horse as they are all different. Not only am I a big advocate for finding good homes for the horses needing a loving family, I am hoping to do the Mustang Makeovers as a youth so we can find homes for those horses as well. I hope to show in the Mustang Million or Mustang Makeover next fall in 2014 with the yearlings. In the future I would like to attend OSU to get a degree in Veterinary Technology as an assistant. People ask me, "Why as just an assistant?" Well, because my other passion is to train not only horses but riders also, to find the best pair for each of them. But until then, I would like to work with horses to find good homes so someone can find their best friend like I did.
Contact Information: clopez2495@gmail.com
---
Emily Roberts - Growing up in a small town on my family's farm taught me the value of hard work. At a young age, I bought my first horse (a pony) and have been hooked ever since. Horses are my passion
and I have been told time and time again that I have a gift. Recently, I started my own horse training business and currently have a horse that I am training for a client. I love to watch these horses grow, as I take a blank slate and turn it into an incredible life long partner. I use natural horsemanship techniques to connect with the horse. You make doing the right thing easy and the wrong thing difficult. I don't believe in forcing a horse to do what you want. I use lots of ground work, as this is essential for anything you would want to teach the horse for the rest of its life. Horses are just like humans, they need love, commitment and patience to get them where you want them to be. "Horses don't think the same as humans. Something that's most unique about the horse, that I love is not what he possesses but what he doesn't possess, and that is greed, spite, hate, jealously, envy and prejudice. The horse doesn't possess any of those things. If you think about people, the least desirable people to be around usually possess some or all of those things. And the way God made the Horse, He left that out." -- Buck Brannaman
Contact Information: kuntrygirl17@gmail.com -- www.hoofbeatshorsetraining.com
---
Cassandra Ruhlen - I have spent my whole life with horses. I got my first horse when I was 4. She is a pony, who I broke to ride and recently broke to drive. I still have her, but have other horses too. I ride every chance I get and enjoy taking my horses on trail rides. I love spending time with all the horses at the barn. I couldn't imagine life without horses in it. I would like to train horses for a living, so you don't have to ask me twice for me to saddle up and/or to learn about them. I am starting to learn how to train using Clinton Anderson Techniques. I like these because I think speaking the horses language to get them to understand what you want helps keep them calm and willing to work for you. I am only 13, but am excited to get the opportunity to experience the trainers challenge. I think not only will I get to train a horse in need, but also gain knowledge myself that I can later use in my life's dreams and goals.
Contact Information: sbrines2002@yahoo.com
Powered by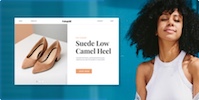 Create your own unique website with customizable templates.