Harmony was picked for our 3rd Annual Blaze's Ride to the Rescue Trainer Challenge. She was chosen by Youth Trainer Kaidyn Lopez. Kaidyn will be working with Harmony for the next 100 days, turning Harmony into a dependable riding companion. Kaidyn will be going against 6 other Youth Trainers in our Trainer's Challenge. We also have 12 Professional Adult
Trainers competing in our Trainer's Challenge. Competition is set for April 26, 2014 at the Lazy E Arena, Guthrie, Oklahoma. Harmony will be available for adoption immediately following the competition on April 26th, 2014. Harmony is a sweet girl and loves attention. Harmony has a current negative coggins, up to date on vaccinations, deworming, teeth floating and hoof maintenance. Harmony has also been freeze branded and micro chipped for her protection. If you are interested in adopting Harmony, please submit an adoption application and get
your pre-approved status, in order to adopt Harmony or one of our other Rescued Horses competing on April 26th.
If more than one pre-approved adopter is interested in the same horse, the horse will be placed into auction to the highest pre-approved bidder.
---
Week 2 (1/19/14 to 1/25/14): Harmony is doing great. She does not seem to be too skittish (this doesn't mean that she hasn't side stepped and done some skittering at all though). This week we worked on getting up on her and riding. She tacks up nicely and will except the bit. I can ride her at a walk and trot in the round pen, bare back or saddled. She still needs a lot of work with direction from the bit but I feel she will catch on very quickly. We did file (trim) her hoofs a little with a friends help, and she seemed to do ok, just pulled some when she started to get a little shy. The only time she
gives a bit of attitude is when she has to stay away from her new friends for to long, so we have been working on her farther away form our two mares this week. We were told by others that it looks like she has put on a little more weight and her coat look good. She is food motivated, lol.

Week 3 (1/26/14 to 2/2/14): Harmony is fitting in great and learning a lot. We didn't do a lot of new things this week, we worked on all of the things she was learning from week 1 and week 2 making her comfortable with everything she has learned. We work on ground work every time we go in the round pen, we never stop with ground work as that is going to make a great foundation. I can get on her bareback with out her being held. She is doing much better with the bit and seems more comfortable with it. She did get wormed on Saturday and did just fine. However, she has become very food dominate (with her feed only) while she is eating and doesn't like being bothered, but do you really blame her, she is getting food and she doesn't have to fight for it. But we will work on this as we don't want her to think she can act this way.

Week 4 (2/2/14 to 2/8/14): Harmony is looking really good, gaining wait and seems happy! She will approach you with wanted affection (or food) now and is very easy to catch. It was a hard week to work her because of all of the bad weather but we did do some training. Mostly working in her pen with handling, dropping and relaxing head, working with feet, giving to pressure and her attitude while eating which she is doing much better and does not pin her ears any more and can be handled while eating. We did ride on Saturday and she does great at a walk, trot and Canter in the round pen.

Week 6 (2/16/14 to 2/22/14): Ok, It finally happened, I bit it. Not too bad though, got right back on. We were in the big arena, not are first time, but we were without any of Harmony's new friends and she didn't like being alone. Soooo of course she fought a little but in the end I won. This is ok, it is a learning experience for both of us. She is still as sweet as can be and
looking really good. We are still always working on ground work and repeating the little things she has learned along with new things everyday.

Week 7 (2/23/14 to 3/1/14): Had a good week with Harmony ;) , didn't go flying! We worked on leads (we are having a hard time with her left lead & will be working on getting it right), half passing, siding passing and listening to leg presser. We also worked on head tucking and she is doing much better with the bit, she is not putting it under her tongue as much as when we first introduced it. Also working on neck reining. She is backing really
well under saddle and from the ground. She also got wormed again and does good while giving her the paste. I shouldn't say just how much she is learning because I have also learned so much. Harmony is not by any means the best horse for a beginners rider at this time but she is going to make someone a great horse. She is very affectionate and so willing to learn and tries her hardest to understand what you are asking her to do. Don't get me wrong, she has her days or moments but don't we all. She is fun to ride and has a high
stepping long trot, she will be a great horse for dressage, western or english.

Week 8 (3/2/14 to 3/8/14): This was a good week. We worked on all the things she learned up to now. We just did a lot of riding. She is doing good and I'm hoping to put more muscle mass on her these next few weeks, doing a lot of trotting for this. We are working on side passing and getting over. Harmony got a full trim from our farrier, Nacona Smith and she did wonderful standing still and stayed calm. I'm really looking forward to the nicer
weather and Spring Break coming up so we can just ride,ride and ride. -

Powered by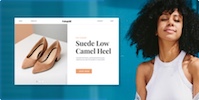 Create your own unique website with customizable templates.